lemonade kid
Old Love

USA
9837 Posts
Posted - 12/11/2012 : 15:18:46
---
THE OWL SERVICE

Listen & read on...you'll be convinced....
http://www.youtube.com/watch?v=rkl-BMqJ2I4&feature=related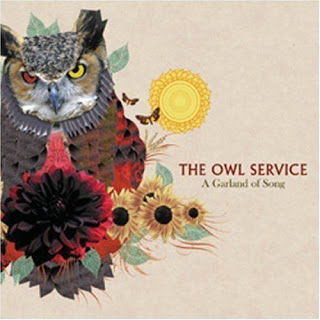 The Owl Service is a British folk/rock band formed in 2006 by multi-instrumentalist Steven Collins, named after the 1967 novel by Alan Garner.

The Owl Service was originally intended to be a solo vehicle for Steven Collins, but while working on the first release (the Wake the Vaulted Echo EP from 2006) he felt the need to enlist some help with vocal duties. This resulted in 2 new recruits; Rebsie Fairholm (who sang on the debut EP, but then made only one more fleeting appearance with the band on the Bitter Night EP in 2008) and Dom Cooper of The Straw Bear Band, who has remained involved with The Owl Service ever since; singing, writing songs and handling all the band's graphic design. The Wake... EP was warmly received and off the back of that the band were asked to contribute a track to the 2007 compilation album John Barleycorn Reborn on the Cold Spring label (for which Collins also wrote sleeve notes). For the JBR album, the band recorded the traditional song The North Country Maid with session singer Rachel Davies. While recording the debut Owl Service album later that year, two permanent female singers joined the band; Jo Lepine from Rochester, and Diana Collier from Leigh-on-Sea (also Collins' home town).

The debut album, A Garland of Song, was released on the band's own Hobby-Horse label in July 2007, and soon after they were invited to support English folk singer Lisa Knapp at a show in London. Up to that point The Owl Service had never played in public, but following the invitation to perform Collins opted to expand the line-up to enable them to function as a live group. It was at this time that Nancy Wallace (formerly of The Memory Band) became a permanent member of the band, and by the end of 2007 they had signed to UK independent label Southern Records.

Southern reissued A Garland of Song in June 2008 on CD and LP - this was followed a month later by a new Owl Service EP, recorded with ex-Mellow Candle singer Alison O'Donnell entitled The Fabric of Folk (released by the Birmingham-based Static Caravan label). By this time, the band had a core line-up of 7, with the addition of guitarist Jason Steel, and experimental musician Katie English (aka Isnaj Dui) providing flute and melodica. The Owl Service parted company with Southern Records at the end of 2009. Their second album, The View From a Hill, will be released by Rif Mountain on May 1, 2010, and features guest appearances from Joolie Wood of Current 93 and Alison O'Donnell among others.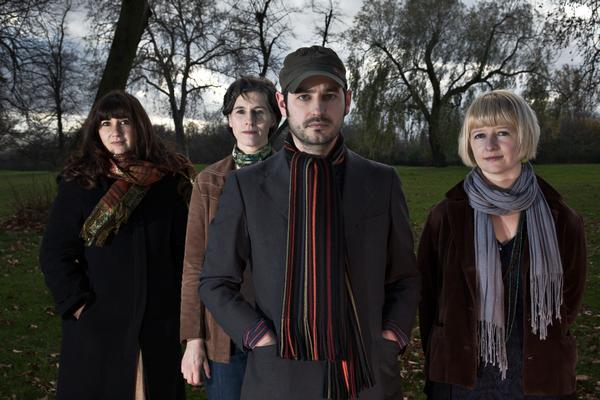 In December 2011 the band released the song "Red Barn", as a vinyl single, which was based on the Red Barn Murder.[1]

Members

* Diana Collier; vocals, percussion
* Steven Collins; electric, acoustic and bass guitars, banjo, sitar, vocals, piano, organ, drones, glockenpsiel, percussion
* Dom Cooper; vocals, percussion
* Katie English; flute, melodica, glockenpsiel, percussion
* Jo Lepine; vocals, percussion
* Jason Steel; acoustic guitar, banjo, vocals
* Nancy Wallace; acoustic guitar, concertina, vocals

Discography
EPs

* Wake the Vaulted Echo (2006) (Hobby-Horse)
* Cine (2006) (Hobby-Horse)
* Cine (The Director's Cut) (2007) (Static Caravan)
* The Fabric of Folk (CD) (2008) (Static Caravan)
* The Bitter Night EP (2008) (Hobby-Horse)
* The Fabric of Folk (12") (2009) (Midwich)
* The Burn Comes Down (2010) (Rif Mountain)

Albums

* A Garland of Song (original) (2007) (Hobby-Horse)
* A Garland of Song (reissue) (2008) (Southern Records)
* The View From a Hill (2010) (Rif Mountain)

Compilations

* The Petrifying Well (2008) (Midwich)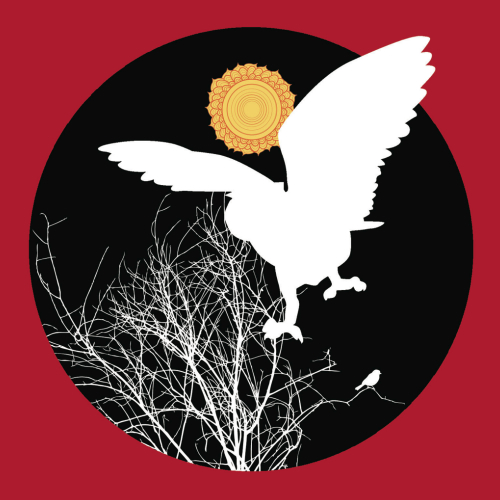 The Owl Service are a folk super-group with credentials so old-school they could have been frozen in the seventies, only to be thawed out when the world was in great peril. Their union has assembled some of the leading lights in the UK Folk scene as one non-moss gathering finely honed stone of trad brilliance.

The View From A Hill forms part of their Pattern Beneath The Plough project and sees them taking on traditional folk songs in an extremely traditional way. Their style is far more Steeleye Span or Fairport Convention than Mumford or Marling, but they take full advantage of 21st-century production. Everything here is recorded with an almost albini-esque honesty and simplicity. Their raw talent is on record as it would be if they were playing in your back garden.

Across the fifteen songs the seven-piece go a ramblin' through a disparate array of folk footpaths with unabashed confidence. 'Polly On The Shore' opens the record and draws the curtain up with the rumbling of thunder and a cello playing alone. It perfectly sets the scene for the haunting stories that lay ahead – of which there are many – but none are more brilliant than the twinned tales of 'I Was A Young Man' and 'Sorry The Day I Was Married'. Both are impressive but it's on the later half of this symbiotic partnership that the album makes its strongest showing. The gifted Nancy Wallace sings unaccompanied and delivers a spellbinding vocal performance that guarantees goosebumps.

This is without question a unique and extraordinary body of songs and styles long thought forgotten, yet lovingly brought back to life by a talented and passionate collective. Whilst the adoration heaped upon these traditional tracks has to be admired, it would be interesting to hear their take on the modern world. 'The Investment Banker Wore A USB Cable In His Hair' or 'I Found My Love On FourSquare' anyone?

When the curtain closes we are left with an album perfectly out of place with popular folk thinking. One that that leaves lasting ripples in the pond and challenges the mainstream by standing still. The View From A Hill? Pretty spectacular actually.


The Bear Ghost
http://www.youtube.com/watch?v=DGFAh-VK0VE

Lover's Ghost
http://www.youtube.com/watch?v=XlRrYHB4Jms&feature=related

January Snows
http://www.youtube.com/watch?v=zVogwlmO6NQ

...................

The Owl Service & Alison O'Donnell (of the great Mellow Candle)
going solo here

When The Day Is Done (Drake)
http://www.youtube.com/watch?v=vGA9m3-U0rE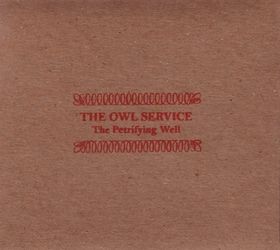 ________________________________________________

Only after the last tree has been cut down,
Only after the last river has been poisoned,
Only after the last fish has been caught,
Only then will you find money cannot be eaten.

~ Cree Prophecy
---
Edited by - lemonade kid on 12/11/2012 15:52:47